Earlier this year, I went through the process of a job change, and was in the midst of that process when I was asked to contribute to the PowerShell Conference book. This is a wonderful community project, and as mentioned on the lean pub page
All (100%) of the royalties from this book are donated to the OnRamp scholarship program. More information about the OnRamp track at the PowerShell + DevOps Global Summit and their scholarship program can be found on the PowerShell.org website
Unfortunately, I missed the window to contribute because of everything going on, and to make amends, I have decided to give away a copy a month for the next year!.
Now, I'm a big fan of gifting physical copies of books, even though I prefer to consume on a device, I don't assume everyone is like me. However the physical copy of the book confers a much lower value towards the scholarship program, due to the increased cost of the physical copy, and being I'd rather make a full impact on the scholarship program, I'll also be contributing the difference for each copy directly to the DevOps Collective to match the contribution level of a LeanPub copy of the book, everyone's a winner! :)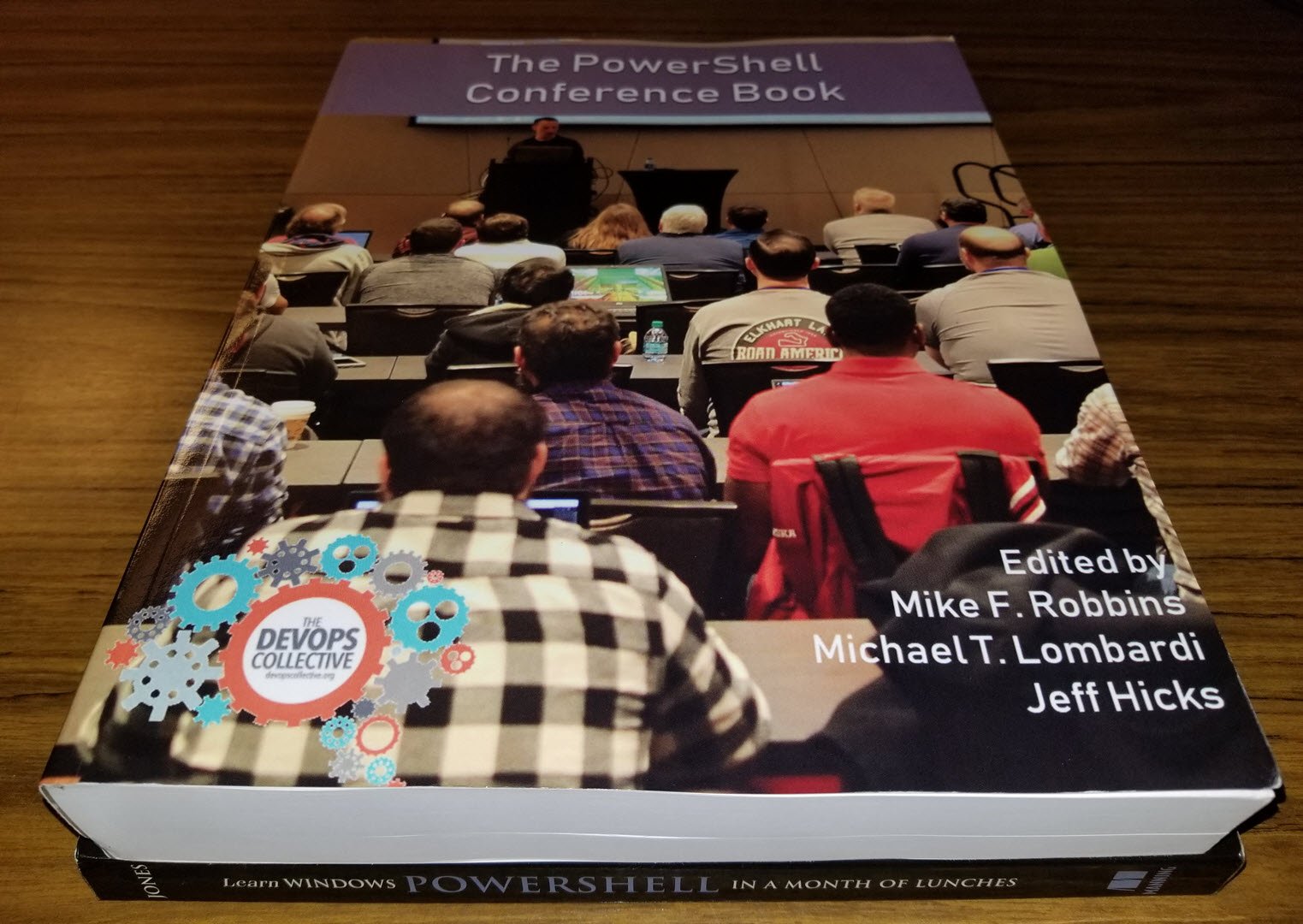 How to Enter
The format of the giveaways haven't all been confirmed yet, and may change each month depending on other community events and participation that we can tie them in with, but Novembers giveaway will be announced shortly, and should be an easy one to participate in!
I know 12 copies by themselves won't account for a full scholarship, but every sale helps, and I'm looking forward to making amends for not contributing with a chapter
Each month I may alter the requirements, and they will be listed on their own page linked below
December 2018
January 2019
February 2019
March 2019
April 2019
May 2019
June 2019
July 2019
August 2019
September 2019
October 2019